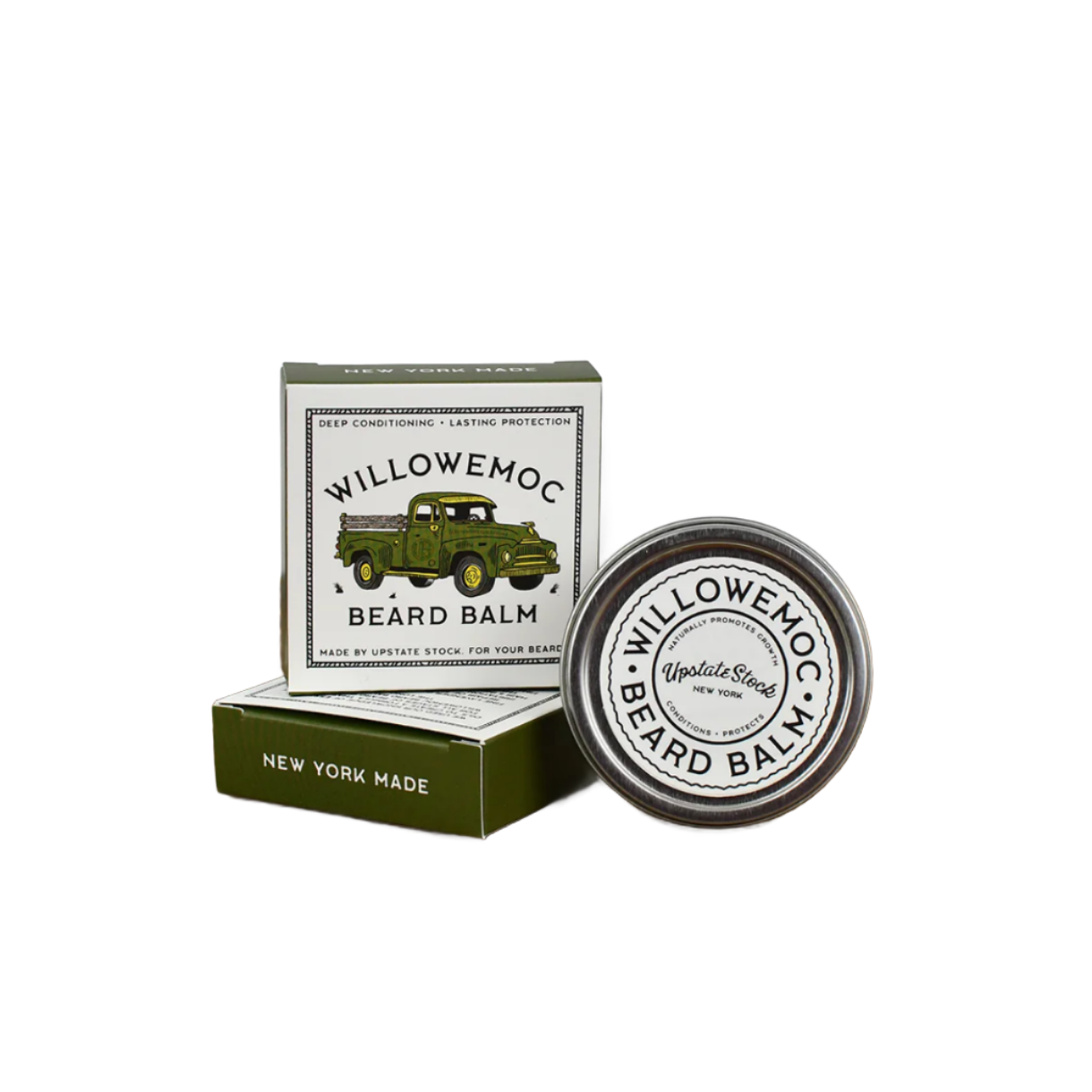 Using only 100% natural ingredients this beard oil contains everything you need for a beautiful healthy beard.
Each balm contains lavender essential oil that reduces skin irritation and helps healing small nicks and cuts from shaving. Also contains a tiny bit of rosemary to strengthen hair follicles and promote circulation (that's the tingle you feel) and lastly, Cedarwood to nourishes your hair and has been known to have astringent properties for skincare. 
Take a small amount in hands and soften with fingers. Rub thoroughly through hair, all the way down to the root.

1.7 oz 

Ingredients - Beeswax, coconut oil, grapeseed oil, and 100% natural essential oils of fine lavender, rosemary, and cedarwood.
Made in New York