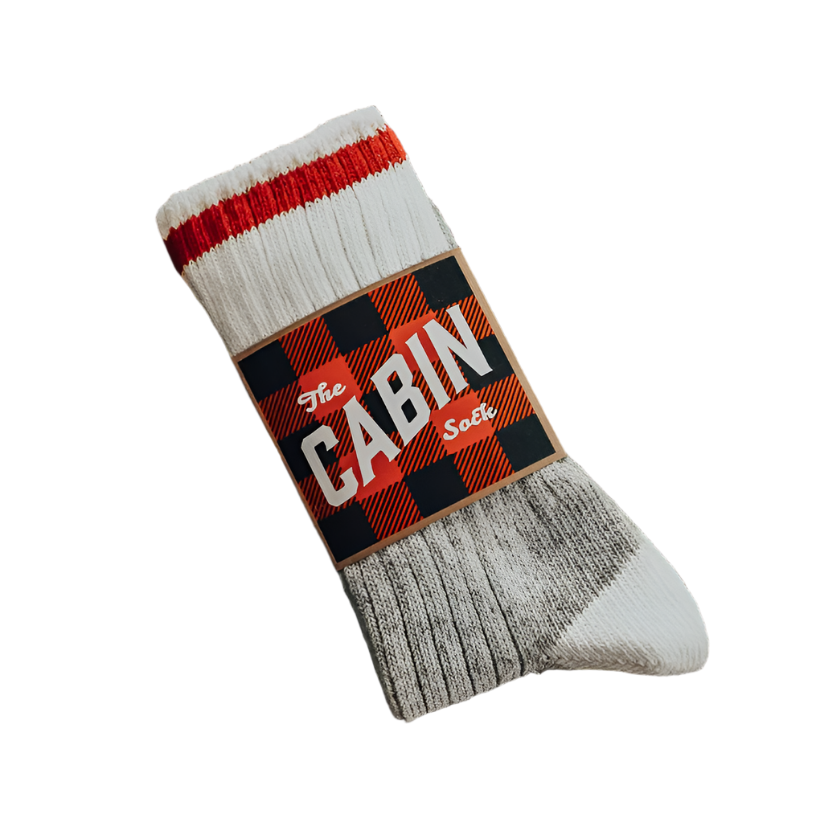 The Cabin sock is the perfect all rounder, with an extra cushioned arch support with a stretch fit these socks can be worn for sports and leisure but also can be worn at home or in a nice and warm cozy cabin! 
 Made from Upcycled cotton, wool, and P.E.T. bottles.

8-12 One size fits most. 
Inspired by classic "Rockford" socks.
Designed in Brooklyn and made in North Carolina .