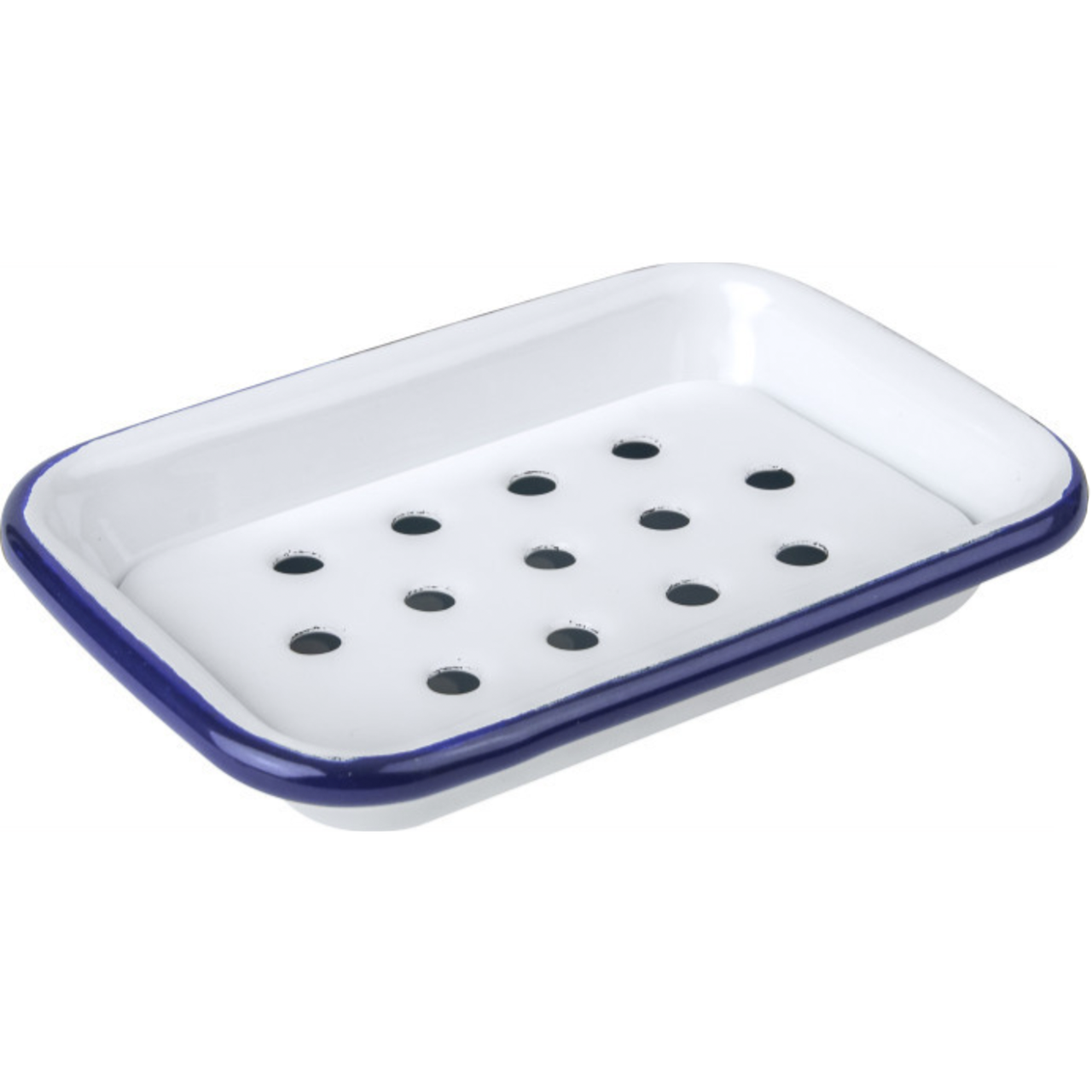 This enamel soap dish is a classic and is super practical too, as it comes in two parts. The top tray has holes for drainage that sits neatly in the bottom dish that then catches all the drips, allowing your soap to dry.
White with navy rim. 
Made by Falcon
Looks lovely with one of our handmade soaps.