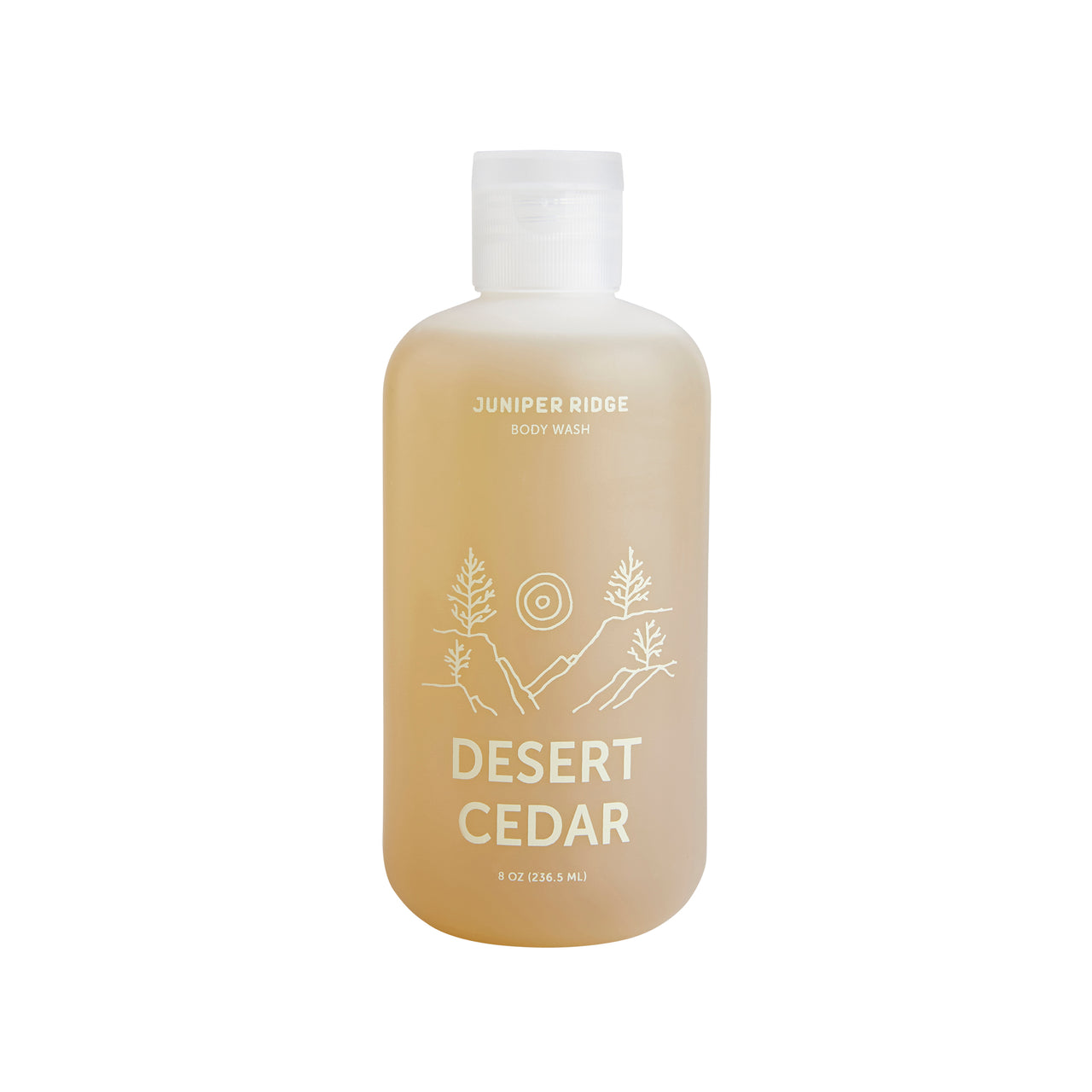 Pre Order stock will be dispatched upon arrival to us, estimated arrival date 7th October (subject to change)
100% from nature, this body wash uses wild harvested ingredients.
The cleansing and refreshing Desert Cedar Body Wash brings the high desert of the Eastern Sierras into your bathroom and transforms your everyday shower into a refined bathing ritual
As this body wash is perfectly natural it can be used whilst exploring the great outdoors. Whether camping in the forest or living the vanlife by the beach you can rest easy knowing this product will not harm your surroundings.
8oz.
Cocos Nucifera (Coconut) Oil*, Helianthus Annuus (Sunflower) Seed Oil*, Aqua (Water), Vegetable Glycerin*, Fragrance (Steam Distilled Essential Oils), Rosmarinus Officinalis (Rosemary) Flower Extract** *organic, **none remains after saponifying oil into soap and glycerin, ***natural anti-oxidant