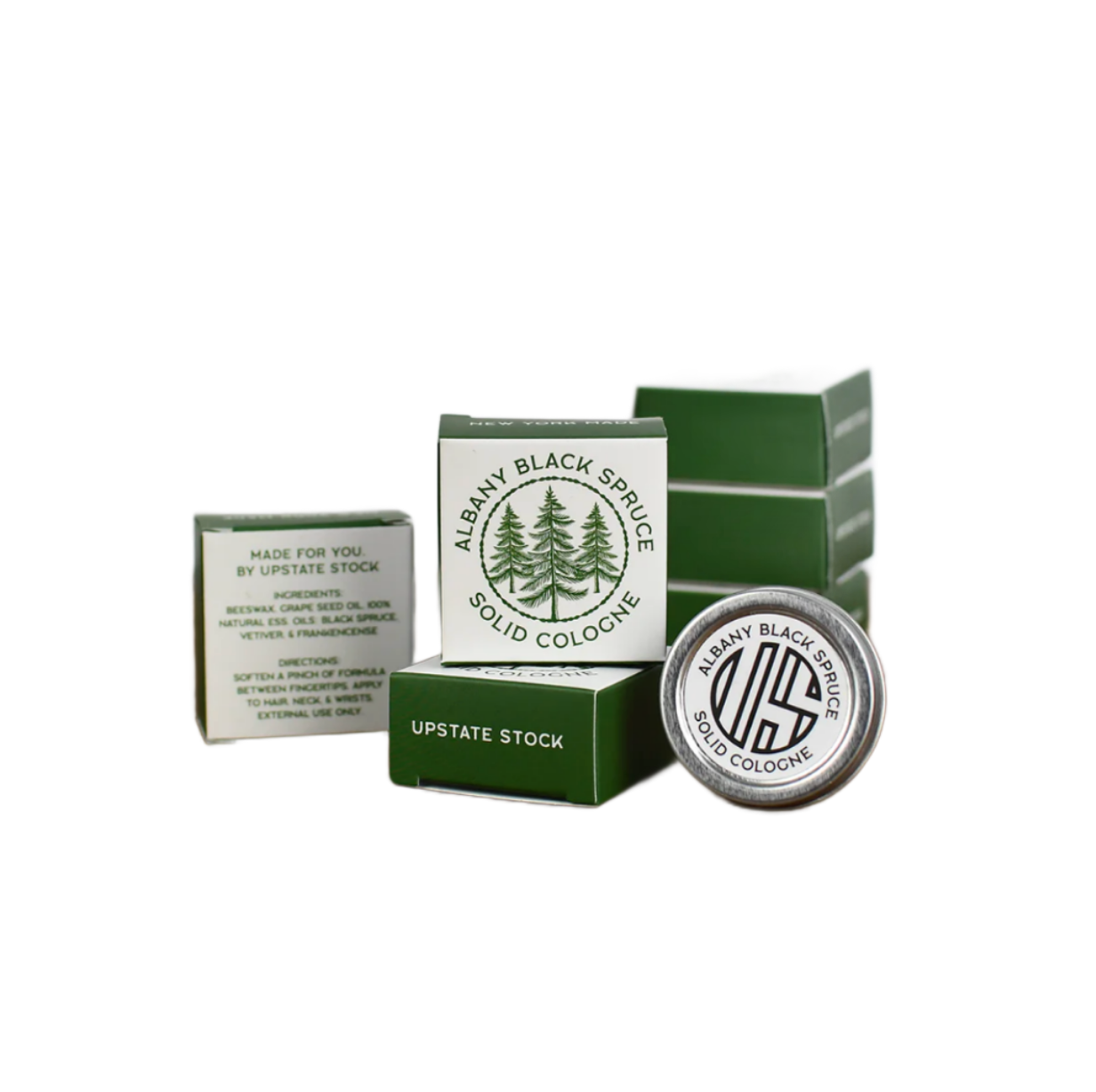 Using only 100% natural ingredients these little tins contain unique scents to wake up the senses and induce calm. 
The earthy and spicy notes of black spruce stimulate and refresh, while Frankincense is a meditative oil and is known to promote vitality and strength. Finally, Vetiver is added to ground everything and invoke a sense of security.

Rub the top of the cologne until a small amount softens. Place on wrists and neck.
0.5 oz 

Ingredients - Grapeseed oil, beeswax, coconut oil, and 100% natural essential oils of fine spruce, vetiver, and frankincense 
Made in New York