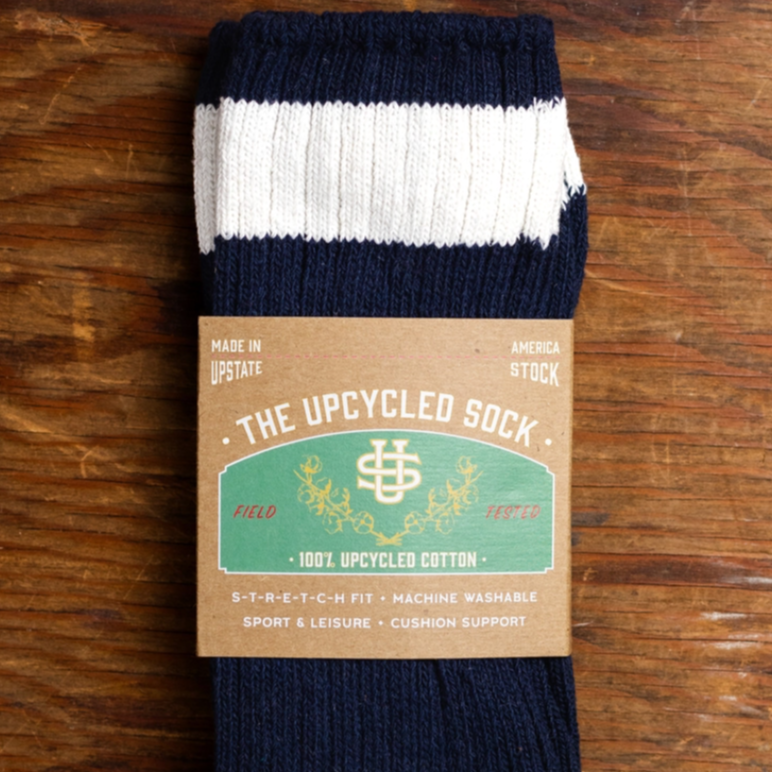 Made in North Carolina, about 20 minutes from where Upstate Stock get their yarn, the 100% upcycled cotton blend is 'plated' (a stretch yarn behind the main knit) to give it stretch, but also retaining its shape. The cotton is heavy enough for outdoor activities but still incredibly breathable to keep your feet as fresh on hot Summer days hiking in the wild. 
Navy with a white stripe 
8-12 One size fits most.
Designed in Brooklyn and made in North Carolina .