Japanese Hori Hori Trowel Knife
Niwaki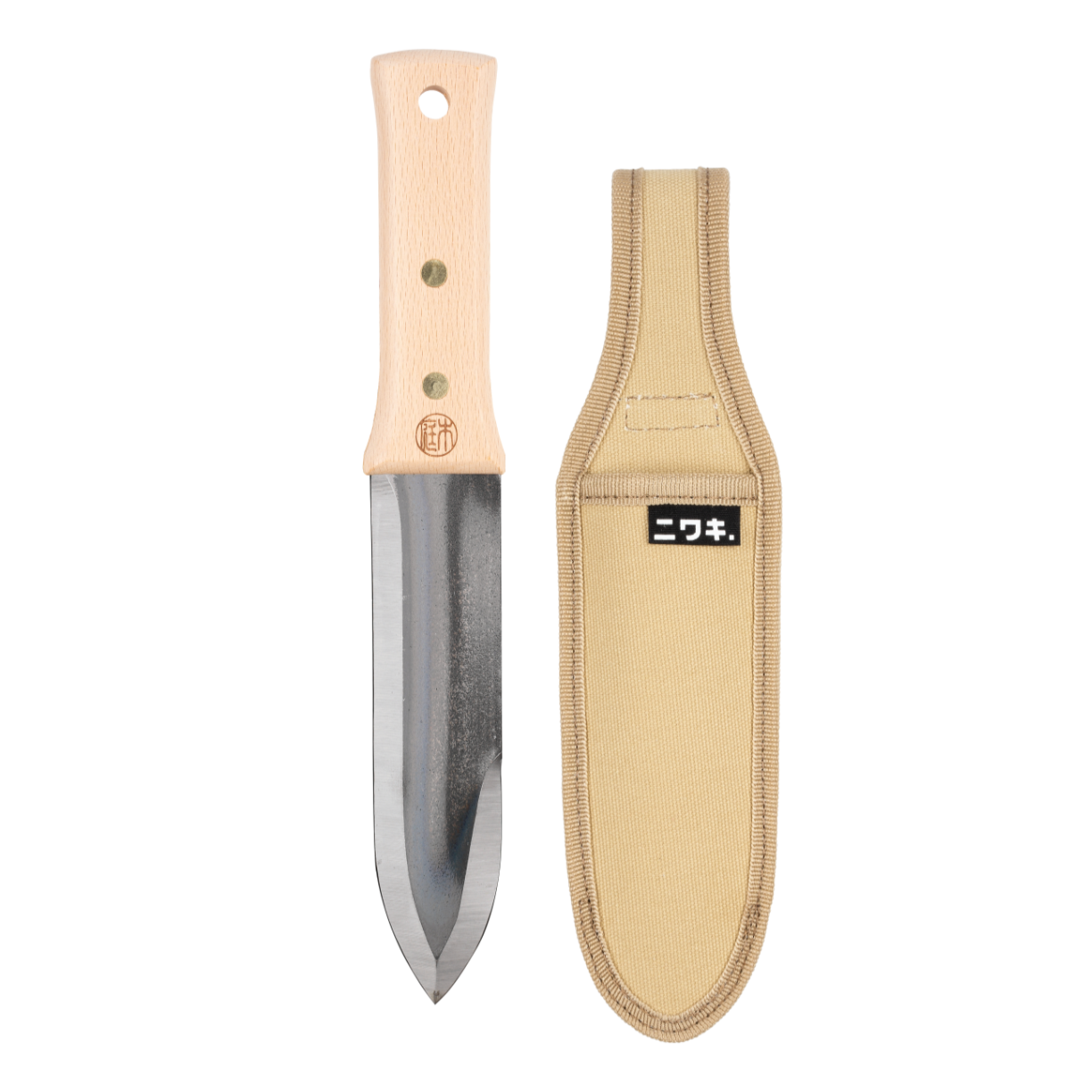 First implemented in Japan, and was originally used for carefully excavating plants in the mountains. A highly versatile multi purpose tool for your garden you wont be able to live without.
Ideal for working round the garden to help weed, cut or dig, with one sharp edge with a trowel like concave shape. FSC Beech wood handle, carbon steel blade
Comes with a very sturdy canvass holder which can be clipped to your belt for easy access, you will wonder how you lived without it.
30cm in length
***Important: This product is for use as garden tools. However some garden products including the Hori Hori Knife could be classified as knives due to the fact they possess a blade. The Hendersons is not permitted to sell a knife or blade to any person under the age of 18. By placing an order for one of these items you are declaring that you are 18 years of age or over. These items must be used responsibly and appropriately***