Cranitine Photograph Developing Dish
Vintage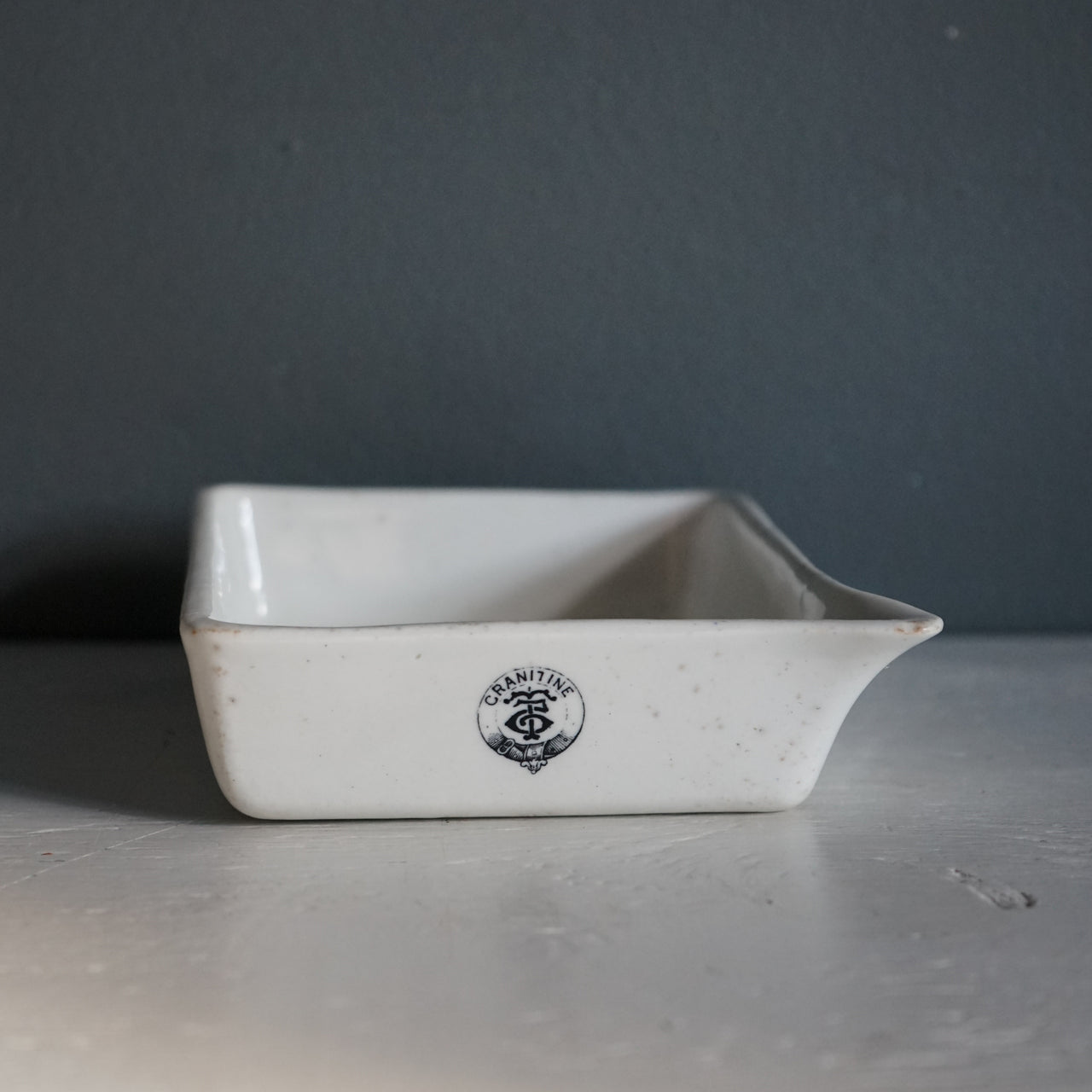 A beautiful lab dish with a pouring spout in the corner, with the Cranitine logo printed on the side. Would have been used for photo developing toner.
Likely from the first half of the 1900's. 
No large chips or cracks. Would look fab in a vintage kitchen or used as a trinket dish.
measures 14.5 x 12.5 x 4cm