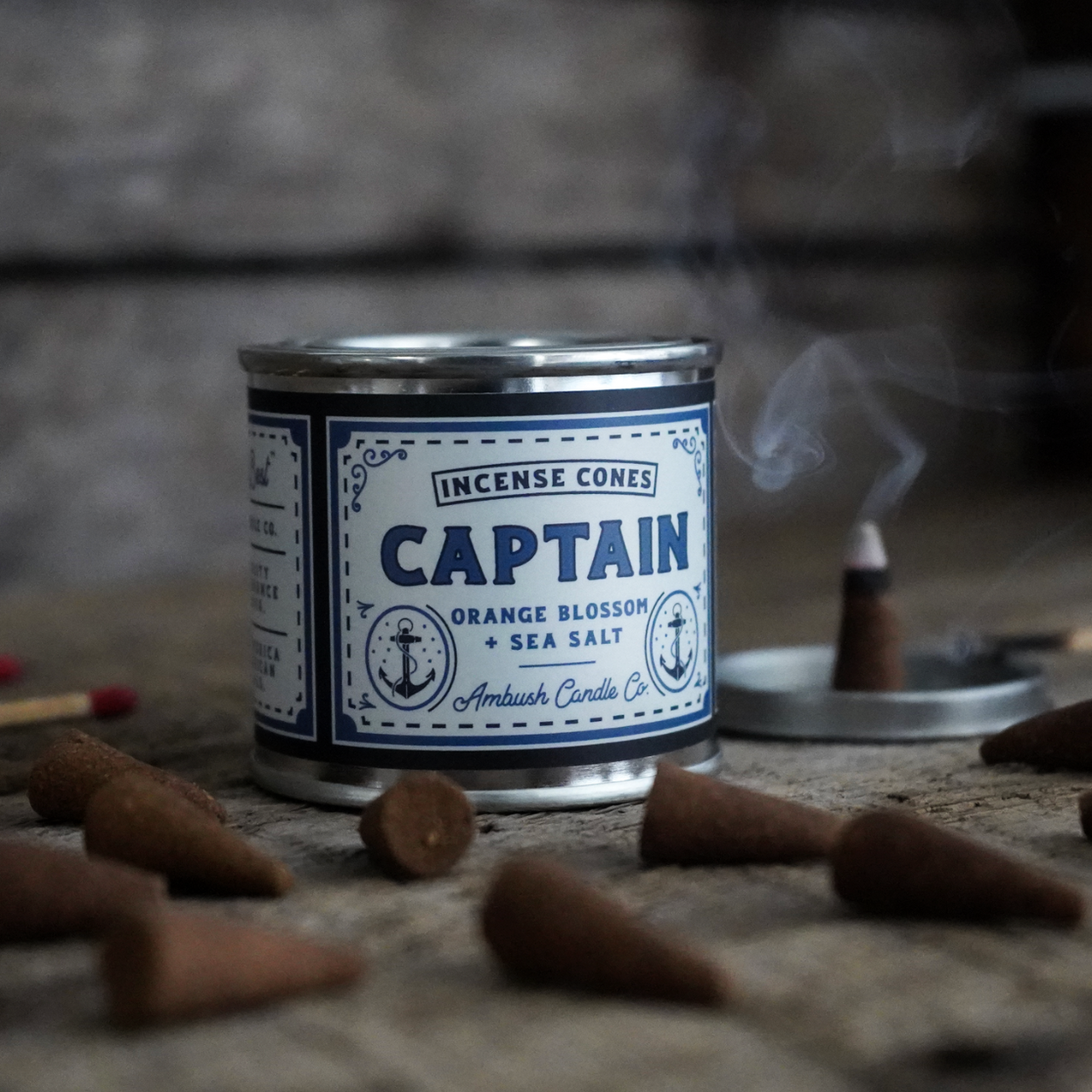 Beautiful incense cones fit for any outdoor lover or cabin keeper.
Scent Profile:
Sea Salt & Orange Blossom

Burn Time: 20+ Minute
35 cones per can and can use the bottom of the lid as a burning tray or these would work perfectly with our Paines Log Cabin Burner 

- American made using American materials.
- Sustainably sourced and superior quality.