Antique Pulvis Jalapæ Apothecary Bottle
Vintage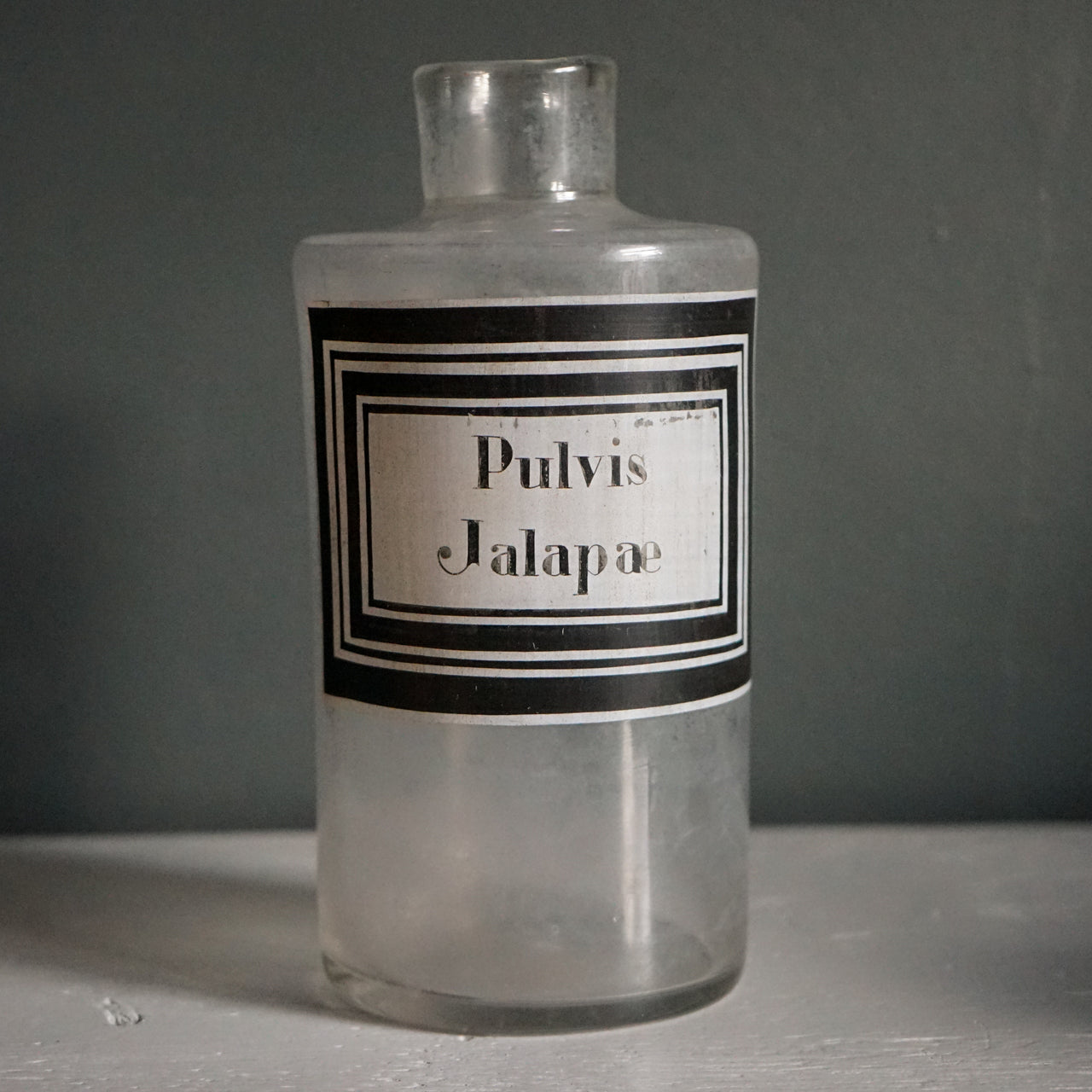 A beautiful bottle.
Likely from the late 1800's or early 1900's 
The label transferred onto the glass and is really lovely and reads Pulvis Jalapæ, translating from latin into Jalapeno Powder.
Would be a beautiful vase for flowers or would look stunning on a shelf.
No chips or cracks anywhere on the bottle.
22cm high 10cm in diameter